'Made in China 2025': How 5G could put China in charge of the wireless backbone and ahead of the pack
The fifth instalment of a series on China's hi-tech industry development master plan looks at 5G mobile technology and how it could create a more advanced digital foundation for the world's second-largest economy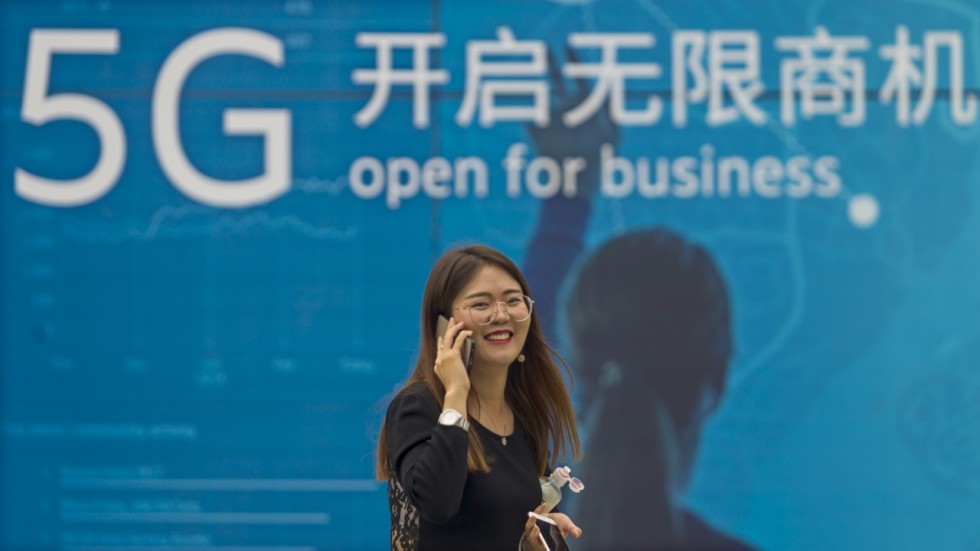 The sheer scale of people who can quickly gain access to the internet on their 4G handsets has been a boon to the mainland's digital economy, as more consumers shop, watch video, send messages, order food, book their travel and buy insurance online.
However, while China has the world's largest mobile market by subscriber and network size, other countries have taken the lead in wireless communications technology development.
That is why China regards next-generation 5G networks – which offer faster data rates, reduced latency, energy savings, cost reductions, higher system capacity and massive device connectivity – as a chance to get out in front for the first time.
If "big data" is the new oil of the digital era, then 5G is the next set of pipes that will deliver it – and unlike previous generations, China is determined to own more of this infrastructure, giving it mastery of its own industrial future. This not only sets it up a competitive technology clash, it also raises a number of national security issues for Western governments concerned about the integrity of 5G networks.
Relations between the US and China have become strained in the past year owing to heightened trade tensions, military showdowns and diplomatic rows – exemplified by a double-barrelled assault on Beijing's growing economic and geopolitical heft by US Vice-President Mike Pence this month.
Pence denounced China's state-led trade and economic practices, saying they "have built Beijing's manufacturing base at the expense of its competitors – especially America".
As such, 5G development has become a bogeyman for the Trump administration and part of the wider dispute over Beijing's "Made in China 2025" (MIC2025) policy road map. Sensing a threat to its global technological dominance, the US has seized on the plan as an example of what it sees as unfair state intervention in China's economy.
Moreover, some cybersecurity experts have said that moving from 4G to 5G networks is like "going from fireworks to dynamite sticks" – noting the elevated risks of denial-of-service attacks when so many more devices are connected.
And 5G has become "a political play between the US and China" as America tries to get other major economies, such as Australia, to ban 5G solutions provided by Chinese telecoms equipment companies Huawei and ZTE, according to Nikhil Batra, a senior research manager for telecommunications at IDC.
The Trump administration earlier this year soured on Singapore-based Broadcom's hostile takeover attempt of Qualcomm, at least partly on the view that a deal may slow US investments in chip and wireless technologies, handing an advantage to Huawei.
In a letter addressed to Canadian Prime Minister Justin Trudeau, US Senators Mark Warner and Marco Rubio last week warned that Canada should leave Huawei out of its plans to build a next-generation mobile network.
The lawmakers cautioned that by allowing companies linked to the Chinese government to build 5G infrastructure, the US and its close allies (Canada, Australia, New Zealand and the UK) would be "inviting the fox to guard the henhouse".
"While Canada has strong telecommunications security safeguards in place, we have serious concerns that such safeguards are inadequate given what the United States and other allies know about Huawei," the letter said. The senators said that Canada should "reconsider Huawei's inclusion in any aspect of Canada's 5G development, introduction and maintenance".
China's road to 5G has been well planned. In 2012, two years before China Mobile launched 4G services on the mainland, various Chinese entities joined an international initiative to research and develop 5G.
With peak data rates up to 20 times faster than 4G, 5G will serve as "the connective tissue" for new mobile applications, such as the internet of things, autonomous cars and smart cities – providing the backbone for the industrial internet, according to a Deloitte report.
On the consumer side, 5G smartphone users will be able to send high-resolution 4K video within a few seconds, and both video games and apps based on augmented and virtual reality technologies will be seamless. The 5G networks will also be able to support the growing number of connected devices globally, from fitness-tracking watches to internet-linked televisions and smart speakers at home.
The International Telecommunications Union, the United Nations agency overseeing development of the "IMT 2020" global standard for 5G, said the new technology would support 1 million connected devices per square kilometre; 1 millisecond latency (representing the nearly instant time a packet of data takes to get from one point to another); greater efficiency in terms of power and use of radio spectrum; and a peak data download rate of up to 20 gigabits per second.
The agency works in tandem with the 3rd Generation Partnership Project (3GPP), an international collaboration of seven telecoms standard development organisations that draw up complete mobile system specifications.
The 3GPP recently approved the much-anticipated global technology specifications for 5G, which is expected to kick off initial deployments by some of the world's largest telecoms network operators either later this year or early in 2019.
There are two sets of specifications completed under the 3GPP: one is called "5G stand-alone", which was approved in June, while the other one passed in December 2017 is known as "5G non-stand-alone".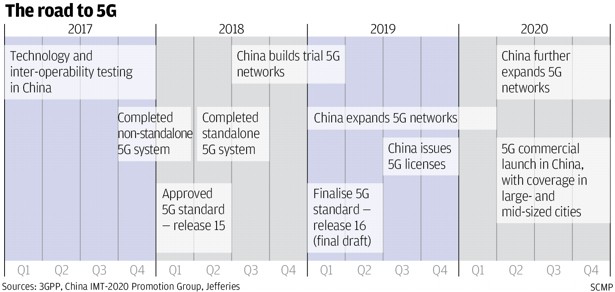 Telecoms network operators adopting 5G non-stand-alone will be able to protect their legacy mobile network because this set of specifications is "backward compatible" with 4G. Operators will be able to hook up new 5G base stations with their 4G networks to provide higher data speeds and greater capacity for consumer services, without making any substantial changes in the infrastructure.
The nation needs to increase productivity through automation and 5G networks are expected to help industries innovate
EDISON LEE, JEFFERIES EQUITY ANALYST
Gear based on the 5G stand-alone specifications is designed to run independently of 4G networks – and this is the standard China is pushing. Operators will need to rebuild their core network and buy new 5G base stations to provide higher data speeds and greater capacity, as well as ultra-reliable, low-latency services to support machine-to-machine connection and autonomous driving.
"The Chinese government wants every industry to use the most advanced infrastructure to upgrade productivity. This is a strategic agenda, and they think that 5G will help," said Jefferies equity analyst Edison Lee, who covers Hong Kong-listed ZTE, China Mobile, China Unicom and China Telecom.
"China has very ambitious plans to promote the industrial internet of things, cloud computing and artificial intelligence (AI), the capabilities of which require the support of brand-new 5G networks."
For example, self-driving cars require sensors, AI and roadside base stations for fast and reliable connectivity to allow vehicles to "talk" to each other to avoid collisions and avoid pedestrians. Today's 4G networks cannot meet those quick response times.
China's plan for an aggressive 5G roll-out is in line with the MIC2025 road map. Initially, this focused on the domestic telecoms sector's ability to increase broadband penetration nationwide to 82 per cent by 2025 as part of a push for industrial modernisation. Another objective was to see local suppliers making 40 per cent of all mobile phone chips used in the domestic market.
Under an updated version published in January, Beijing now wants China to become the world's leading maker of telecoms equipment. Two of the world's biggest telecoms gear suppliers, Shenzhen-based Huawei and ZTE, have helped lead China's 5G research and development efforts.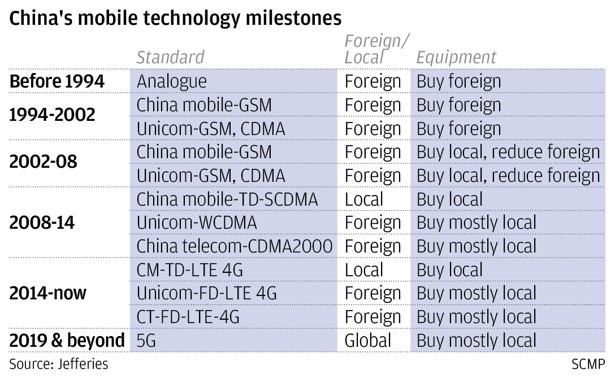 "China has the biggest manufacturing industry in the world, but the country cannot rely on cheap labour anymore," Lee said. "So the nation needs to increase productivity through automation, and 5G networks are expected to help industries innovate."
5G marks the first time China has been able to "have meaningful ownership in mobile [network] technology", Lee said. China believes it has higher Intellectual Property Rights (IPRs) ownership in stand-alone 5G, compared with the other set of specifications that rely more on technologies developed by legacy telecoms equipment companies, like Qualcomm, Nokia and Ericsson.
China owns about 10 per cent of 5G IPRs in radio access, modulation and core networking as of last year, according to LexInnova Technologies, a US legal services and technology consulting firm. That is up from about 7 per cent of essential IPRs in 4G. Huawei had the most 5G IPRs among the Chinese entities surveyed, followed by ZTE. Qualcomm, however, continued to lead the industry with ownership of more than 15 per cent of the essential 5G IPRs.
Bottom line: success in 5G development is expected to help improve China's bargaining power with foreign patent holders, which would help lower costs for mainland telecoms equipment makers, chip companies and other enterprises in the supply chain.
Privately held Huawei, the world's largest telecoms equipment supplier with an estimated 40 per cent global market share, and ZTE had been hoping to pursue global 5G projects following previous efforts to supply 4G network gear to overseas markets.
But the two suppliers have been effectively shut out of the US because Washington remains wary of the security threat posed by Chinese hi-tech suppliers.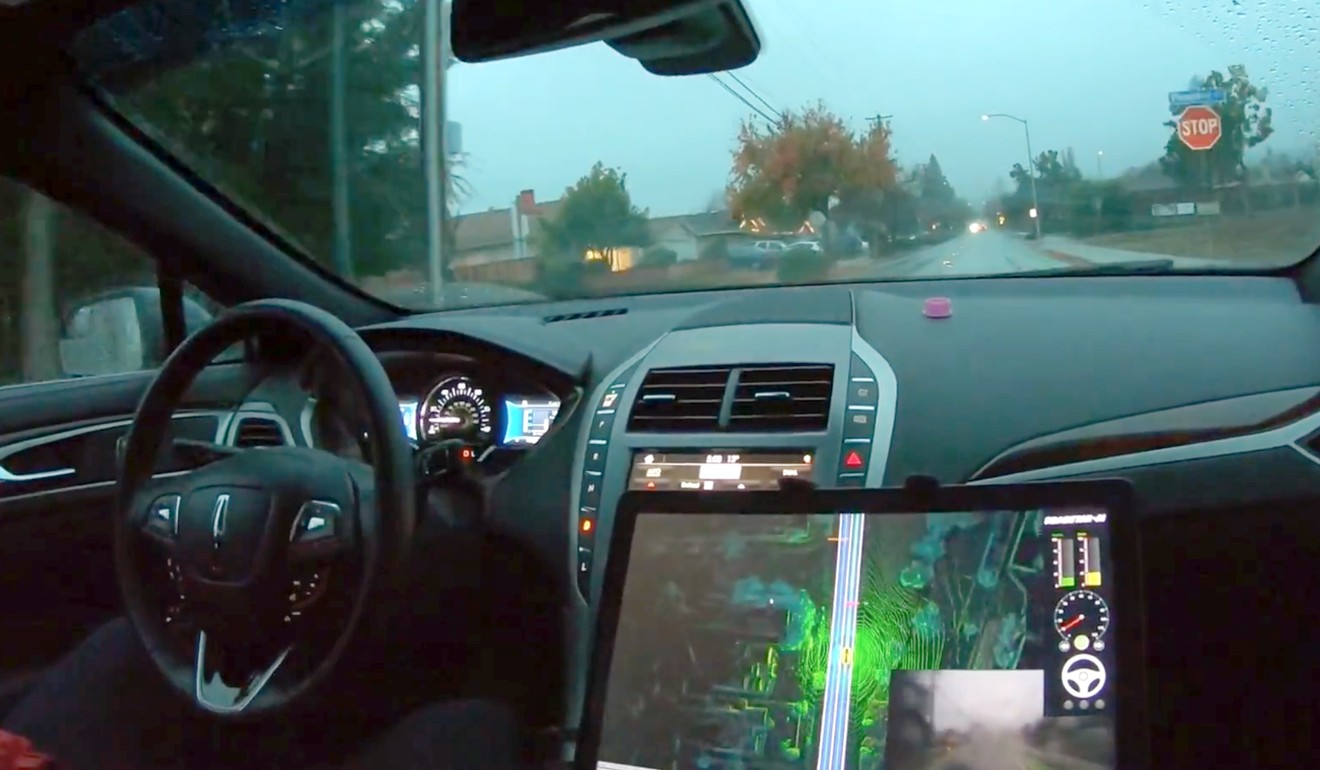 Huawei has already been excluded from Australia's roll-out of 5G on national security concerns and red flags are being raised by UK politicians, who have warned that Chinese companies building 5G networks could create "chaos" in the UK by hacking into everything from train systems to energy services.
In January, US President Donald Trump's national security team said it was considering plans to build a government-owned 5G network within three years, designed to counter alleged Chinese espionage efforts. That 5G plan would see the federal government take over infrastructure roll-out over the next few years from US mobile carriers AT&T, Verizon Communications and T-Mobile.
When asked to comment on the trade conflict's impact on its 5G business, ZTE said in a statement that it would continue to carry out extensive cooperation and testing with telecoms operators overseas. ZTE paid a huge fine to US authorities earlier this year and was placed on probation as part of a settlement for violating long-standing trade sanctions against Iran and North Korea.
In a filing with the Federal Communications Commission (FCC) on October 1, Huawei lobbied the agency to reconsider its proposed ban on US telecoms network operators from using federal subsidies to buy equipment from companies such as Huawei and ZTE.
Huawei, which generates 60 per cent of its revenue outside China and serves more than 500 telecoms network operators around the world, told the FCC that the lack of competition in the US for telecoms gear would raise prices, hinder innovation and delay 5G deployment in the country, especially among the smaller network service providers.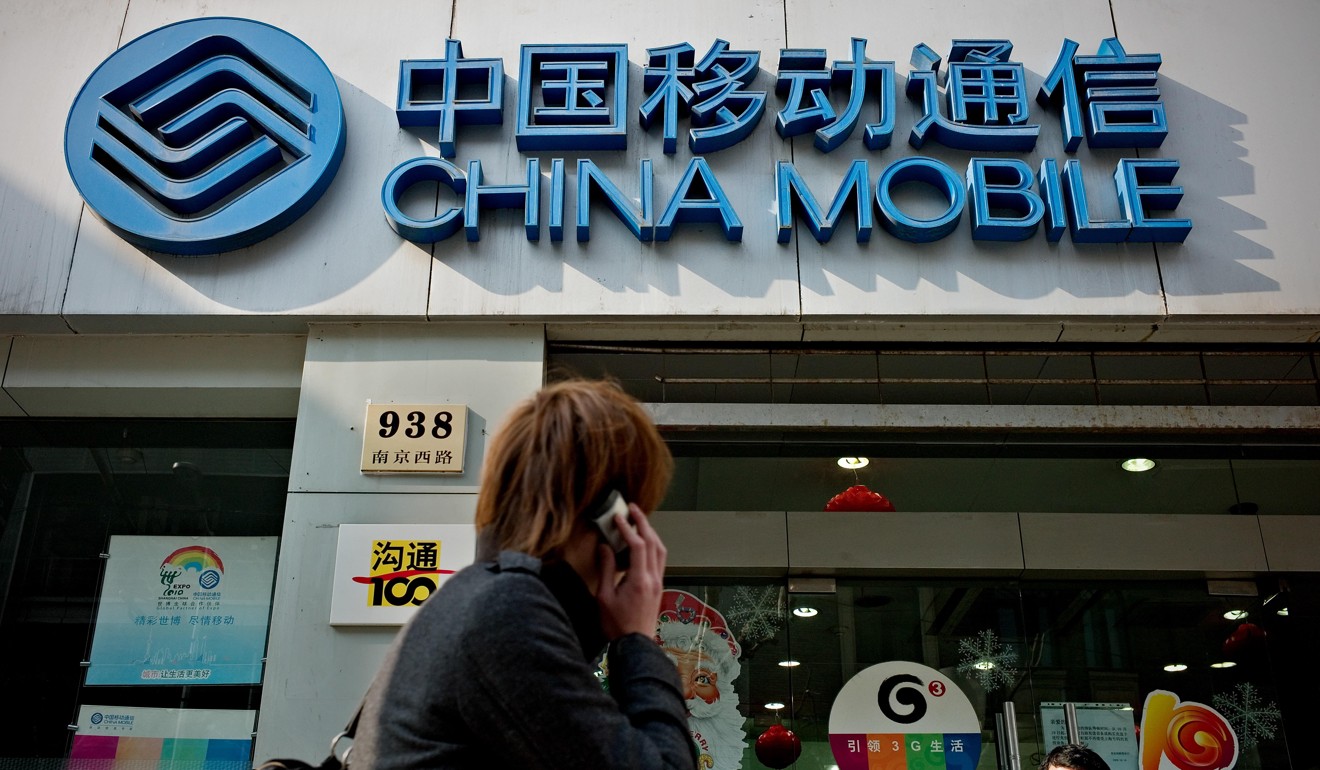 It also said that blacklisting certain equipment vendors "does not address the reality that cybersecurity risks arise from various points of vulnerabilities in an international supply chain".

Huawei said it had nothing further to add when asked to comment about its lobbying efforts for 5G in the US. China Telecom declined a request for an interview about its 5G efforts, while China Mobile and Unicom officials did not respond to separate requests to be interviewed.

China is moving ahead with 5G at home regardless of international security arguments, though.

Separate 5G network tests are being readied by China's three telecoms operators in various cities, each deploying about 1,000 base stations, according to Bernstein Research analyst Chris Lane. "We do not expect a significant roll-out until next year, and commercial launch will be in 2020. So far, these appear to be on track," Lane said.